Commercial Plumbers – Finding The Best Plumber For The Job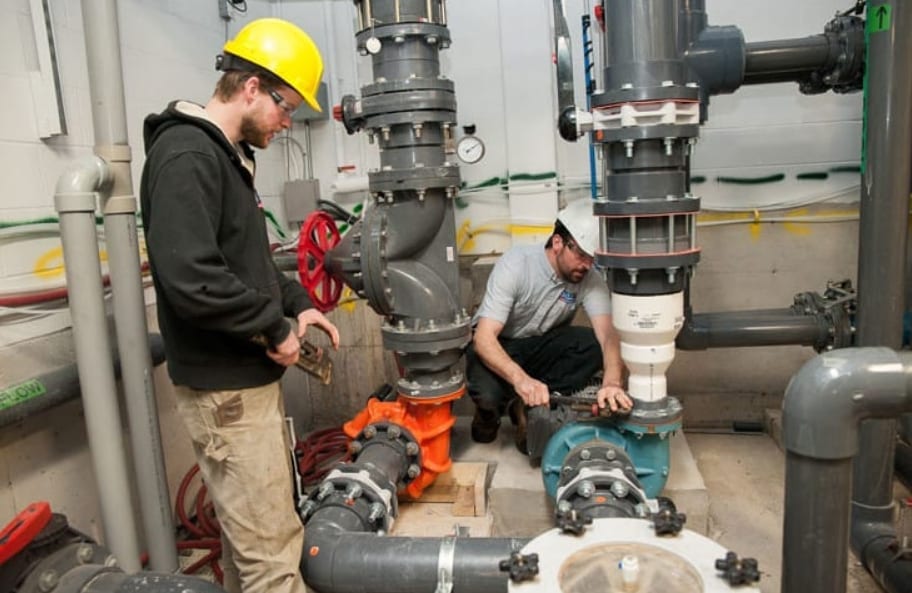 Plumbing is a sensitive issue. It tends to cost you a lot of money if you neglect the maintenance. In some worst scenarios, it can impact your health as well.
Nowadays, a lot of DIY videos are trending on the Internet. Such videos have prompted individuals to attempt to repair problems themselves, like plumbing issues. No matter how qualified you are, some jobs are done only by a specialist.
Plumbers do things on a whole different level as compare to what you hear or see. Plumbers do more than patch the bathroom and sink leaks. They search your property for the dangers of massive problems with plumbing. They keep you and your property safe by eliminating the hazards of plumbing events, including piper bursting and flooding, as well. For maintenance and Affordable Drain Service San Diego CA, contact Pic Plumbing. 
It is essential to select the right plumber for the job. Before choosing a commercial plumber, there are several things to consider. Here are the variables you need to use for evaluating a plumber for the job.
Plumbing Experience
It is not a wise decision to hire a residential plumber for your commercial property. This option may prove to be the most significant error in some cases. Residential and industrial buildings have plumbing codes listed. Hiring a residential plumber for a commercial plumbing system raises the property's chances that the state codes are not followed. Penalties and high safety risks arise from not adopting the regulations. Choose a plumber who has commercial sector experience.
Potential To Handle Installation And Repair
Both installation and maintenance are not dealt with by several businesses. Make sure it deals with both installation and care if you are hiring a plumbing service. Hiring two separate plumbers is not economical. Looking for a commercial plumber who works for both installation and maintenance is the perfect solution.
Insured And Bonded
Mistakes can happen at any moment, and it can also be occurred by plumbers. A minor mistake can turn into a big problem. Under such a case, the thing that can save you from a loss is a bond. Chances of such errors are a significant explanation of why you have to employ an insured and bonded industrial plumber. It is an insightful way of avoiding potential mayhem.
Locality
There are different plumbing codes for each state and several localities. If you don't hire a professional commercial plumber from your company's location, it could cause future problems. An uneducated plumber can use plumbing techniques that breach the local plumbing codes, resulting in penalties.
Clean Track Record
You must look at the feedback when hiring a professional commercial plumber or a plumbing company. It's wise to receive input from customers who have used the services in the past. It helps to stay away from scams and get trapped with unprofessional commercial plumbers who are inexperienced.
To have a backup from the right plumbing contractor is always a good thing. As you never know, when you came up with a plumbing problem. You can always call us at (800)-275-0742 or fill out the contact details on our website so we can get in touch with you. We have high regard for value, authenticity, and belief in providing the best plumbers in San Diego, CA. If you ever need an Affordable Drain Service San Diego CA, then "Pic plumbing" is just a call away. Trust Pic Plumbing for all of your plumbing needs.
Visit our website through this link for more information about plumbing repairs and get to know how we can help. https://picplumbing.com/.
PIC Plumbing Services
185 W F St San Diego
CA 92101
(800) 275-0742
Feel free to reach out to us through our social media handles:
Facebook
Twitter
Youtube
Instagram