PROPRESS TECHNOLOGY PLUMBING SERVICE
ProPress Technology Plumbing Service San Diego
Honest, Local & Knowledgeable Plumbers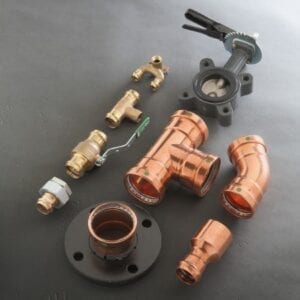 PIC Plumbing in San Diego uses Viega Propress technology and RIDGID tools. This allows us to hydraulically press copper together instead of traditional braising or soldering methods minimizing the time your water is off for the repair. Viega ProPress is the trusted copper press joining solution. Since its introduction in 1999, it has reduced overall job costs, saved time, and increased reliability on jobsites across the globe. Viega ProPress fittings offer Smart Connect, a technology that provides installers added confidence in their ability to ensure secure connections. With system-​matched tools, rings and jaws, press connections are made in seconds, making Viega ProPress suitable for virtually any type of project.
Features and Benefits
• Available in sizes ½" to 4″
• Customizable with three sealing elements: EPDM, HNBR and FKM
• More than 400 engineered fitting configurations for copper and Zero Lead bronze from ½" to 4″
• Approved for more than 250 different applications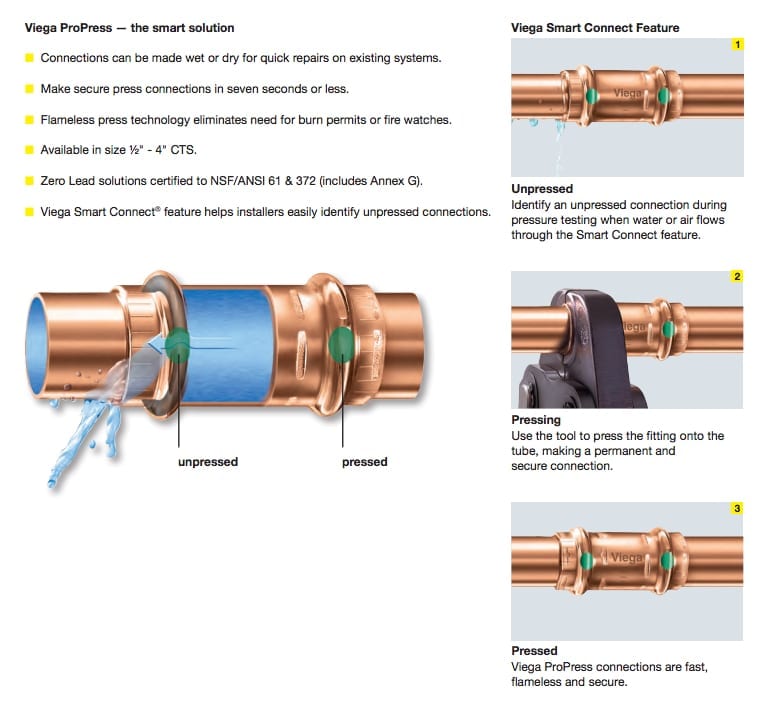 We Stand Behind the Work that We Do
Plumbing is a day to day work for our experienced technicians. Their goal is to ensure that your plumbing system is working correctly. We always use a creative approach towards solving any type of problem. From toilet replacement to the toughest plumbing situations, we can easily take care of all the problems on urgent basis for you.
Here are some reasons why our customers love our work:
We offer honest and trustworthy service in San Diego county
24/7 services available in case of emergency
We offer warranty on all of our work
We take pride on our hard work and quality craftsmanship
Our work truly reflects the skills of our experienced technicians
Reach out to our plumbing service experts today!
We are fully committed to providing you with the plumbing services that you need in San Diego.
Coming Up with Alternative Solutions
At PIC Plumbing, we live up to the name of our company and we make this possible by providing alternative solutions to every problem in a much affordable and efficient way. Our San Diego plumbing company is determined to ensure that your pipes and all plumbing appliances are working optimally. This is the reason our customers rely on us for all of their plumbing problems that they face throughout the year.
Types of Plumbing Services We Offer
Propress Technology
Water or Sewage Ejection Pumps
Epoxy Lining
Leak Location
Commercial Water Heaters
Pressure Reducing Valves (PRV)
Recirculation Pumps
Grease Traps
Whole House Water Filtration Systems
Smart Water Shutoff System
Green Options
Offering 24/7 Emergency Services
If you ever face a plumbing emergency situation at your business or commercial facility, you should do two things. First, stay calm. Second, reach for your phone to call us. We offer 24/7 plumbing services and can tackle virtually any plumbing emergency service that you might be facing.
In case it is a burst pipe, quickly turn water shut-off valves off as soon as possible, if it is safe for you to do so. If you stop the use of plumbing fixtures, this would be perfect until we arrive at your location. We are on of the best plumbing services company in San Diego. You should call us right away to get a free plumbing service estimate from our top-rated plumbers.
As a team that is dedicated to easing your troubles with our water, sewer, and gas line services, you can trust PIC Plumbing. Contact us at any time.