COMMERCIAL WATER HEATER INSTALLATION SAN DIEGO
San Diego Water Heater Installation
Honest, Local & Knowledgeable Plumbers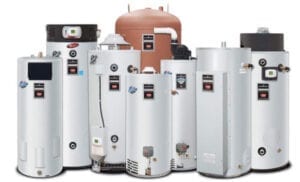 A commercial-grade water heater is an investment in your business. It will provide hot, reliable water for years to come. There are many choices of heaters available on the market today, including electric, gas and tankless models. Determine which one is right for your business using these helpful selection tips. PIC Plumbing has been installing commercial-grade water heaters and has years of experience in the industry. We'll help you find the perfect model that fits your needs and budget so you can have peace of mind knowing that all your employees will have access to hot running water at any time during their work day or night.
Commercial-grade water heaters are designed to provide hot water for your business around the clock, and they're built to last. They can be gas or electric powered, and some models even have an on-demand feature that provides instant hot water when it is needed most. There are many choices of commercial-grade water heaters available on today's market so contact PIC Plumbing for help choosing the right one for your needs. You want reliable hot water 24 hours a day, 7 days a week – not just during peak hours. And you want it at an affordable price without sacrificing quality or performance. A commercial grade tankless model will save you money in energy costs over time because it heats up only as much as needed instead of heating gallons of unused cold tap water every hour like traditional storage tanks do.
Commercial Water Heater Reviews
Replacing Your Water Heater with a New Model
When it comes to choosing a new commercial model, you need to know what size your current unit is and how much capacity it has before making any decisions about replacing it. You'll find this information on the label that's attached to your old unit – match key information like capacity and dimensions on your current water heater's label to new models to make sure you are choosing a compatible replacement. All commercial water heaters indicate gallon capacity, height, and diameter. If your old water heater is electric, note and match its wattage and voltage with the new model. If it uses gas, note and match the fuel type (typically gas or propane) and the exhaust vent diameter with the new model.
WATER HEATER REPLACEMENT CHECKLIST
Gallon Capacity
Height & Diameter Dimensions
Electric Models
Wattage
Voltage
Gas Models
Fuel Type: Natural Gas or Propane
Exhaust Vent Diameter
Choosing a Tankless Water Heater
Do you want to save money on your water heating bill?  Tankless water heaters are a great way to do just that. They're more efficient and cost less than traditional models, so they'll save you money in the long run. Plus, tankless models last up to 20 years longer than their counterparts! And installation is easy with newer models compatible with existing gas lines and ventilation stacks. Switching to a tankless heater is a smart choice for anyone looking for an energy-efficient option.
MORE CONVENIENCE – Tankless water heaters provide businesses with convenient, on-demand hot water. Because there is no tank to refill and heat, hot water never runs out. This means you'll never have to worry about running out of hot water again! With the convenience of a tankless heater, your employees will be able to take as much time as they need in the restroom without worrying about waiting for someone else's turn or having to wait until after hours when the building is empty. Plus, it saves money by eliminating wasted energy from heating an unused tank all day long!
LOWER COST – Tankless water heaters are the most efficient and environmentally-friendly way to heat your home. They reduce energy costs by 60% or more, offer substantial savings over their lifetime, require significantly less maintenance than traditional tank water heaters, and they're available in many different sizes to fit any need.
HIGHER EFFICIENCY – Tankless units are more efficient because they only operate when hot water is needed. Traditional water heaters operate continuously to heat their tanks. This means that tankless units use less energy and can save business owners up to 30% on their utility bills. The best part about these units is the convenience of not having to wait for your hot water to be heated by an electric or gas-powered device! You'll never run out of hot water again with this unit, which will also help lower your monthly heating bill.
SAVE SPACE – Tankless systems are much more compact than their larger traditional counterparts, helping businesses conserve valuable space for storage or more appealing décor. They also provide significant cost savings on energy bills by using less natural gas or propane per hour of operation. With the ability to operate at full capacity without running out of hot water, tankless systems can offer up annual energy savings over conventional models. And because they don't have a large tank that needs constant refilling, they require less maintenance and last longer than traditional tanks.
Things to Consider When Choosing a Commercial Water Heater
CAPACITY – A water heater is an essential appliance for any business. It heats up the water so it can be used to take showers, wash dishes, and do laundry. But how much hot water does your business really need? If you need more water usage, then a larger-capacity unit may be appropriate for your needs. We offer many different models of commercial and residential units to fit every budget and business needs.
HEAT OUTPUT – Gas water heaters are the most common type of business hot water heater. They use natural gas or propane to provide hot water , but they can be dangerous if not properly maintained and ventilated. We make sure that your vents are up to date and able to handle the increased BTU output from larger models, as well as any other safety precautions needed for installation in your area.
SELF-CLEANING – Do you have hard water? If so, then you know that it can be difficult to keep your water heater clean. You may even need to replace the unit altogether. But with a self-cleaning electric water heater, you won't have this problem. These models are designed for use in homes with hard water and they will minimize repairs and service calls by removing deposits from the tank as well as the heating element itself. This is why we recommend a self-cleaning electric model for anyone who has had trouble keeping their tank or heating elements free of deposits in the past. It's an investment worth making if you want to avoid future problems
If you want more information about installing a new water heater contact us today! We'll be happy to answer any questions or concerns you may have about the benefits of installing a new tank or tankless water heater at your business. And if it sounds like something that would benefit your company, we will happily schedule an installation appointment with one of our professional technicians who will come out and install the unit for you free of charge. You won't find another offer like this anywhere else so don't wait – call now.
We Stand Behind the Work that We Do
Plumbing is a day to day work for our experienced technicians. Their goal is to ensure that your plumbing system is working correctly. We always use a creative approach towards solving any type of problem. From toilet replacement to the toughest plumbing situations, we can easily take care of all the problems on urgent basis for you.
Here are some reasons why our customers love our work:
We offer honest and trustworthy service in San Diego county
24/7 services available in case of emergency
We offer warranty on all of our work
We take pride on our hard work and quality craftsmanship
Our work truly reflects the skills of our experienced technicians
Reach out to our plumbing service experts today!
We are fully committed to providing you with the plumbing services that you need in San Diego.
Coming Up with Alternative Solutions
At PIC Plumbing, we live up to the name of our company and we make this possible by providing alternative solutions to every problem in a much affordable and efficient way. Our San Diego plumbing company is determined to ensure that your pipes and all plumbing appliances are working optimally. This is the reason our customers rely on us for all of their plumbing problems that they face throughout the year.
Types of Plumbing Services We Offer
Propress Technology
Water or Sewage Ejection Pumps
Epoxy Lining
Leak Location
Commercial Water Heaters
Pressure Reducing Valves (PRV)
Recirculation Pumps
Grease Traps
Whole House Water Filtration Systems
Smart Water Shutoff System
Green Options
Offering 24/7 Emergency Services
If you ever face a plumbing emergency situation at your business or commercial facility, you should do two things. First, stay calm. Second, reach for your phone to call us. We offer 24/7 plumbing services and can tackle virtually any plumbing emergency service that you might be facing.
In case it is a burst pipe, quickly turn water shut-off valves off as soon as possible, if it is safe for you to do so. If you stop the use of plumbing fixtures, this would be perfect until we arrive at your location. We are on of the best plumbing services company in San Diego. You should call us right away to get a free plumbing service estimate from our top-rated plumbers.
As a team that is dedicated to easing your troubles with our water, sewer, and gas line services, you can trust PIC Plumbing. Contact us at any time.