About the Best Plumbers in San Diego Ca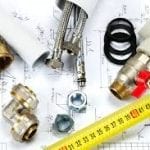 Experience That Customers Rely On
We have been serving the San Diego county for decades now. Being a family-owned and locally operated business, we have been ranked as the best plumbing company in San Diego. Our expert plumbers offer the highest quality services in town.
Our company was founded on the following core principles:
Independence
Services
Integrity
Honesty
Have a plumbing request for PIC Plumbing?
Call us to schedule a service request today!
Choose the Plumbers That Make You Their Priority
We love to have the opportunity to solve all your problems that will have a positive and immediate impact on your every day life. We have been providing top-quality customer service. This is the only reason why we stand out from others and always ensure that you are 100% satisfied.
An Ever-Growing Customer Base
We have a growing customer base, which keeps on increasing every day. We ensure that our business and staff is also growing to meet your plumbing services need. Our business is growing based off the success of our positive feedback and the customer referrals we get from our existing happy customers.
Both Residential & Commercial Customers are beyond satisfied with our:
Clean-up and follow through
Expertise
Hard work
Speed of performance
Experience
We are also very happy that our existing customers pass along the news of our great experience to their friends and family members by words of mouth.
We Pride Ourselves on Craftsmanship
We are extremely proud of what we do on a daily basis and we also want you to have as much faith in our work as we do. Whether it be repairing shower valve, installing a new faucet or fixing that water heater, you can trust us. We also back all of our work with an exclusive one-year warranty with full confidence. In case anything goes wrong, you can always get in touch with us to claim your warranty.
We have alternative solutions to every problem. This helps us to stand out from our competitors in the plumbing industry. This is one of the main benefits of hiring our experience and professional technicians. You can call us today to schedule a free of cost plumbing service estimate from one of our top-rated plumbers at PIC Plumbing.
We offer one of the best plumbing services at the most convenient prices. There is no other better plumber than ours in the entire San Diego. Call us today by phone or through email!
For great service at a convenient price, there is no better plumber than ours at PIC Plumbing!
Contact us 24/7 to schedule a service request today!
Plumbing Excellence Delivered
Alternative & Effective Plumbing Solutions
24/7 Emergency Services Available
1-Year Warranty for All Plumbing Work
24/7 Emergency Plumbing Services Provided By Our Trustworthy & Experienced Technicians
Request Service Today!