A Plumber's Advice on The Top 5 Water Heaters and Why in San Diego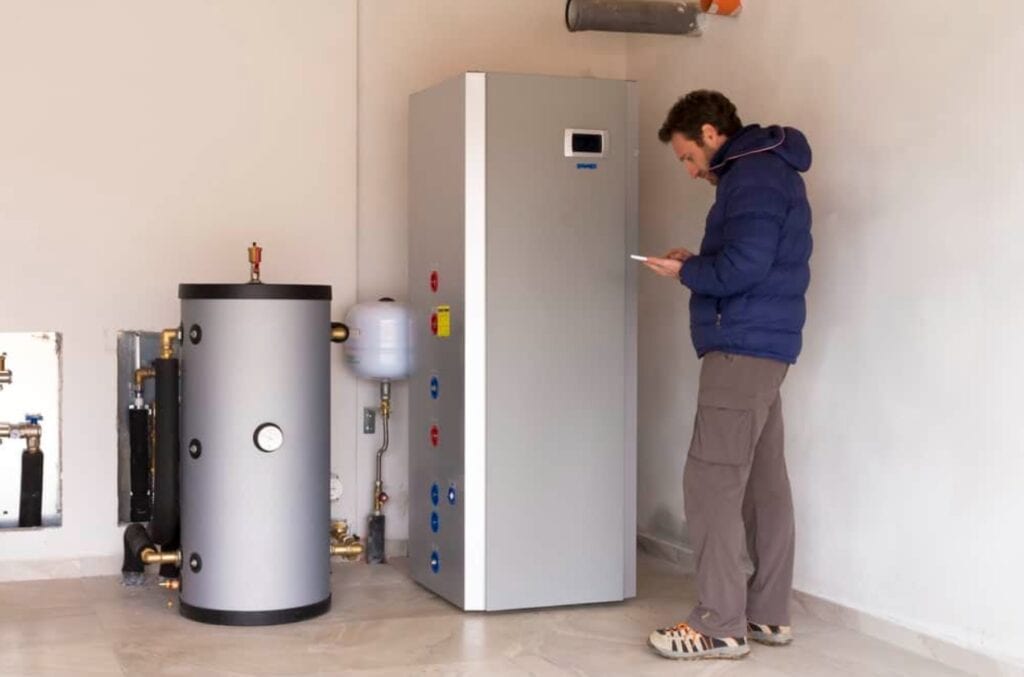 The water heater is a vital component of every house, and it has a very prominent role in every segment. Whether it is showering, washing dishes, or conducting our everyday chores, we need hot water. In this regard, the water heater needs to be fully compatible with your needs. However, most of the time, house owners make mistakes as they never consult a plumber before buying a water heater and purchasing the wrong models. If they buy the faulty model water heater, there are chances that they will end up spending a lot of dollars on fixing or repairing it. Therefore, make sure you choose the right water heater to save yourself from the hassle and cost of replacing or fixing water heaters. Pic Plumbing's expert can guide you through buying the best compatible water heater by their 24 Hour Plumber San Diego CA services.
You can find various water heaters on the market, but it is tough to choose the right one. Here's a list of the top five water heaters for your home that you can buy and save yourself from stress!
Navien A Series Tankless Water Heater
Navien units are on top in plumbing recommendations. These units are used commercially or residentially. The Navien tankless water heater's dual stainless steel heat exchangers defy corrosion better than copper, which improves the system's longevity. Lastly, because of the 1⁄2-inch gas line capability, installation time (and cost) can be saved with these units. 
Rinnai RUC98iN Tankless Water Heater
The best choice available on the market for replacing your tank-style water heater with a tankless water heater is to select the Rinnai RUC98iN. With this water heater, no matter how heavy is the demand for hot water, you can never run out of hot water.
There are many reasons for selecting Rinnai RUC98iN over other models and brands, including its impressive flow rate of 9.8 gallons per minute (GPM) and 95 percent thermal efficiency. In addition to this, it has electronic ignition.
 Rheem RTG-95DVLN Tankless Water Heater
In the gas water heater segment, the Rheem RTGH-95DVLN stands at the top of the list. For homeowners looking for a water heater that is quiet and lets them save money, it is a good option. This water heater is an excellent choice for homeowners with its 199,000 BTU/hour power, 94 percent energy efficiency, smart electronics control, and the lowest NOx emission. It's quick to install and comes with very straightforward instructions, and you don't even need a plumber!
 Takagi T-KJr2-IN-NG Water Heater Tankless
Another incredible option for a tankless gas water heater is the Takagi T-KJr2-IN-NG. What makes this a top choice of homeowners is that it is environmentally friendly and can help cut down on an individual's carbon footprint.
 Rheem Performance Platinum Gas Water Heater
For a mid-sized house, Rheem Output Platinum Gas Water Heater is the right choice. With a capacity of 50 gallons, it is one of the best gas water heaters
This water heater's top features are its low NOx burner, a capacity of 40,000 BTU / hour, and the maintenance-free combustion air intake system. It features a self-diagnostic gas control valve, and it makes this water heater a category winner!
 If you ever encounter a plumbing related emergency, then Pic Plumbing's 24 Hour Plumber San Diego CA, service is just a call away. Call us at (800)-275-0742 or fill out the contact details on our website to get in touch with you. Contact us at our emergency plumbing service right away of the day or night for instant repairs.
Visit our website through this link for more information about plumbing repairs and get to know how we can help. https://picplumbing.com/.
PIC Plumbing Services
185 W F St San Diego
CA 92101
(800) 275-0742
Feel free to reach out to us through our social media handles:
Facebook
Twitter
Youtube
Instagram