How An Earthquake Can Damage Your Plumbing In San Diego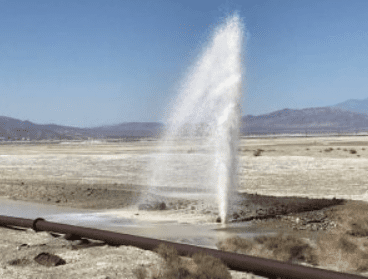 Even though earthquakes occur naturally, you can mitigate the damage they cause by understanding how an earthquake can damage your plumbing.
What is a Plumbing Emergency?
A plumbing emergency occurs when there is a disruption in the service of water or disposal of wastewater from your home. When this happens, it's important to take the proper steps to ensure that you and your family stay safe and healthy until a plumber can arrive on-site to fix things up. We have put together a list of what you should do during those first few hours after an earthquake.
1) Turn Off Water Valves – Even if there is no visible damage to your home, turn off all valves leading into and out of your house as soon as possible. If you do not shut off the water main, then there is a chance that you will contaminate your home with sewage. Cleaning up this type of mess can be dangerous and expensive.
2) Eliminate All Sources Of Electricity – If the earthquake has caused any damage to your electrical service or wiring, make sure that you cut all power sources leading into your house, including the main breaker. In addition, if an electrical fire starts from burnt-out wiring, make sure that it is put out properly. If you cannot identify the source of electricity in your home, do not risk entering without a professional. A better solution would be to board up all windows and doors as well as turn off natural gas valves after a quake leaves you unable to inspect for damage.
3) Check Your Natural Gas Valves – If you smell gas in your home, shut off the main valve immediately and open all doors leading outside. You can then call for help or use a CO2 fire extinguisher if there is clearly no damage to the system.
4) Issue Flood Insurance Claim Notifications – If an earthquake has caused any cracks in your home, it may result in water damage when the next rainfall comes along. Also, open spaces in your walls or floor can allow groundwater in during heavy rains in addition to flooding from burst pipes due to settlement of real estate over time.
5) Clean Up Water Damage – During the next few days, it is important that you catch water damage as soon as possible, including any leaks or spills that may have occurred during or after the quake. Be sure to check humidifiers, air conditioners, and other appliances that may cause mold growth if not cleaned up promptly.
Conclusion
You may contact Pic Plumbing for all your plumbing emergencies. We can provide you with 24-hour emergency service if needed to get the situation resolved quickly and safely. If it is a non-emergency, we will respond within 24 hours. Call us at (800)-275-0742 or schedule an appointment online today!
Visit our website through this link for more information about plumbing repairs and get to know how we can help. https://picplumbing.com/.
PIC Plumbing Services
185 W F St San Diego
CA 92101
(800) 275-0742
Feel free to reach out to us through our social media handles:
Facebook
Twitter
Youtube
Instagram