Water Heater Replacements – How to Know When it's Time for Water Heater Installation San Diego CA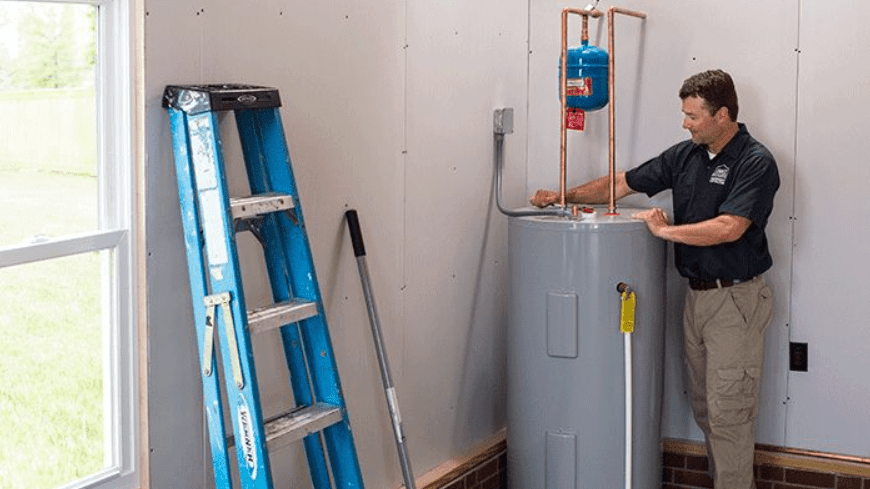 You get into the shower on a freezing winter morning, and you come to know that your water heater is not working. Nothing can be worse than this at the moment. In San Diego, the winters are not exceptionally cold; it is not unusual for Pic Plumbing to receive calls from frantic customers who need to fix or replace a water heater.
Water heaters in your life have brought convenience, ease, and comfort. A water heater that is malfunctioning can be quite painful. It is, therefore, necessary to have your water heaters regularly inspected by a licensed plumber. It will decrease its durability and make your life complicated if you do not periodically check your heater. You can choose Pic Plumbing services for Water Heater Installation San Diego CA.
Aged Water Heater
Such signs that point to the fact that your water heater has reached its end is corrosion, cracking, and malfunctioning. The lifespan of water heaters is usually about ten years. After ten years, It's time for you to look for a new water heater.
No Hot Water
Another hint that your water heater is dying is when the faucets have little to no hot water. You need to consider changing the water heater if you start to notice like the water in your showers and taps is colder than usual. The faulty or worn-out heating part is a significant reason behind this.
Water Leakage
An indication of initial water leakage from the water heater is minimal water dripping. If the tank breaks, it can result in significant flooding. Therefore, you must call in a licensed plumber to inspect and repair the water heater if you observe any of these symptoms.
Rusty Water
Rusty water is an apparent signal that your water heater's anode rod has reached its maximum ability to attract corrosive elements. That is why the anode rod required periodical inspections and replacements to avoid this problem. The corroded anode rod, if not replaced, lets rusty water flow into the shower and faucets.
Tankless Water Heater Options
If you do end up replacing your water heater, a tankless water heater might be an option. These units are energy efficient and provide hot water for endless supplies.
Act quickly and call us whenever you become suspicious of your water heater's leaking or noises or any sign of rust that came under your observation. It will save you from severe water heater issues. You can learn more about our emergency plumbing services and how we can help you when you browse through our Pic Plumbing Services website. If you need any commercial repair and maintenance services for Water Heater Installation San Diego CA, right now, then give us a call, or you can use the contact form found on our website. Call us now at (800)-275-0742, and we can provide the best possible service according to the client's needs and requirements.
Visit our website through this link for more information about plumbing repairs and get to know how we can help. https://picplumbing.com/.
PIC Plumbing Services
185 W F St San Diego
CA 92101
(800) 275-0742
Feel free to reach out to us through our social media handles:
Facebook
Twitter
Youtube
Instagram