The Differences Between a Tankless Water Heater and a Standard Water Heater Repair San Diego CA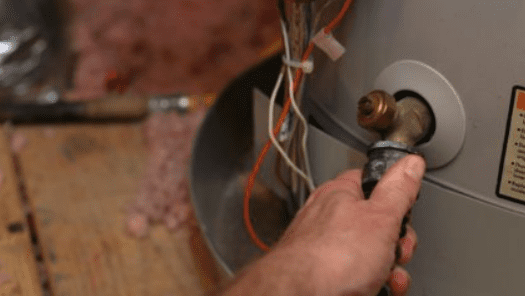 In San Diego, there are different kinds of water heaters available, and choosing the right one is a tough choice. There are five types of water heaters: condensation, electrical, conventional, and tankless water heaters. Pic Plumbers experts can help you in choosing, installing, and Water Heater Repair San Diego CA. 
The right time to replace your water heater is when your water heater's efficiency is not in line with your requirement, or your home has a current water heater that's old and not good. It seems like an easy task to have your water heater fixed, but it is not. It is essential to consider different variables before choosing the water heater's perfect form in your building! 
Differences between a conventional water heater and tankless water heaters
Don't get confused between a standard water heater and a tankless water heater. We've put together a list of variables to help you select which ones are the right option for you.
Working Phenomenon
The most noticeable distinction between the two forms is that a tank comes with the regular water heater, whereas a tankless one does not. Standard storage tanks usually have a size ranging from 30 to 60 gallons. The traditional water heater uses natural gas, fuel oil, or electricity to heat the water in its tank always. That means it is an ongoing contributor to your bills for electricity, diesel, or gas. On the other hand, tankless water heaters have a heat exchanger, unlike standard water heaters, that warm the water in the unit quickly upon demand.
Covering Room
The smallest size of traditional water heater available in the market is almost 5-feet tall and 2-feet wide. It can cover a considerable space in your home if you do not have a basement, particularly if the tank has a higher capacity than 55 gallons. The tankless water heaters are fitted on the walls, which means that you save room on the floor. These tankless water heaters are, on average, no more than 2 feet tall.
Price and Installation
Compared to tankless water heaters, traditional tank water heaters are less costly. The cost can vary from $570 to $600 for regular ones, while the tankless water heater's price is as high as $1,150. The installation costs, as well, are different. It can range from $600 to $800 for a regular water heater, and the price can go as high as $1,500 for the installation of tankless water heaters.
Making the Decision: Tankless or Standard?
The tankless water heater is more powerful than the regular ones because the tankless water heaters are advanced. If you intend to replace your traditional water heater with a tankless one, be prepared to spend a considerable amount of money! If you want to get the standard one at home, it has a few advantages, such as low initial costs, and can easily be replaced. A smart option for San Diego homes is to choose a tankless water heater that will help you save good money in the long run, take up far less space, have a longer life than conventional water heaters, and use only fuel or energy while in operation.
 So, if you need a water heater service, then directly call Pic Plumbing at (800)-275-0742 for affordable Water Heater Repair San Diego CA and maintenance services. The quality of service is never compromised at our end. We have a professional, efficient, and honest staff who will be ready at your service in no time. You can learn more about our water heater services and how we can help you when you go through our Pic Plumbing Services website.
Visit our website through this link for more information about plumbing repairs and get to know how we can help. https://picplumbing.com/.
PIC Plumbing Services
185 W F St San Diego
CA 92101
(800) 275-0742
Feel free to reach out to us through our social media handles:
Facebook
Twitter
Youtube
Instagram