FAUCET REPAIR AND WATER PIPE REPAIR SAN DIEGO CA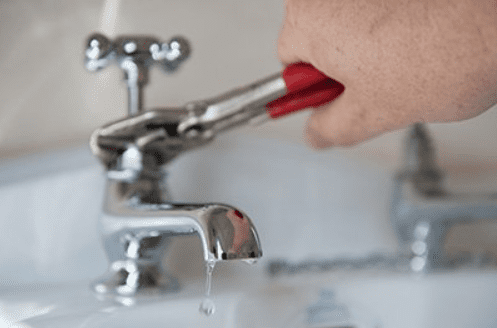 SERVING SAN DIEGO & SURROUNDING AREAS:
Pic plumbing provides faucet repair services for all San Diego residents. In case you have a broken faucet, our licensed plumbers are eligible to install new faucets or fix existing faucets. For all forms of utilities, we have experts. We will always meet your needs if you need maintenance, repair, fixtures, kitchen appliances, or bathroom appliances. In terms of appearance, operation, and effectiveness, a perfect bathroom fixture installation can transform the bathroom. If you are looking for bathroom fixtures or Water Pipe Repair San Diego CA, contact Pic plumbing and learn more about our services. We have got the most qualified plumber in San Diego, CA.
 Feel free to contact us to fix leaking faucets, low-pressure faucets, or faucets that do not produce sufficient hot or cold water. Our technicians can quickly identify the cause of these common faucet issues and promptly repair them. They carry several replacement parts for faucets and fixtures because our plumbers have fully stocked cars. That means that on the same day, you can replace a faucet cartridge or valve.
FIXING A LEAKY FAUCETS:
While you are about fixing the bathroom leak, it's an excellent choice to inspect your plumbing system. It will allow you to get better performance of the bathroom fixture. If you choose to ignore the inspection, it can reduce the installed fixture's efficiency and damage the product's durability. You might even have to disintegrate the recently installed faucet fixture in case of severe problems. However, A full inspection can save a lot of money and future plumbing problems. 
Leaky faucets are not only frustrating, but they can cause a fluctuation in your water bill. The EPA currently claims a loss of more than 3,000 gallons a year because of the leaking faucet. Your timely repair won't only save a lot of water, but it will save money. 
REPLACING FAUCETS:
When choosing to replace a kitchen or bathroom faucet, there are so many choices to choose from. Ask Pic Plumbing's expert plumber to help you determine what style, color, and brand is right for your needs! Some manufacturers have lifetime warranties that might be valuable to a homeowner for their faucets. We are here to assist!
Regardless of the size, shape, or design of your fixture while connecting the plumbing system and bathroom fixtures, our technicians will ensure that your pipes, faucets, knobs, and drains get a precisely right fit and work just right as they should be.
Putting resources into your plumbing systems is putting resources into the life expectancy of your home. Pic Plumbing can give you the genuine feelings of serenity you have to guarantee that there are no current issues that could cost you a fortune not far off. Talking with an expert for bathroom fixtures or Water Pipe Repair San Diego CA, the Pic Plumbing can let you know where your plumbing system stands. Call us now at (800)-275-0742, and we can provide the best possible service according to the client's needs and requirements.
Visit our website through this link for more information about plumbing repairs and get to know how we can help. https://picplumbing.com/.
PIC Plumbing Services
185 W F St San Diego
CA 92101
(800) 275-0742
Feel free to reach out to us through our social media handles:
Facebook
Twitter
Youtube
Instagram