POWAY SAN DIEGO PLUMBER
Reliable Services & Exceptional Craftsmanship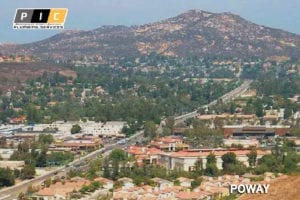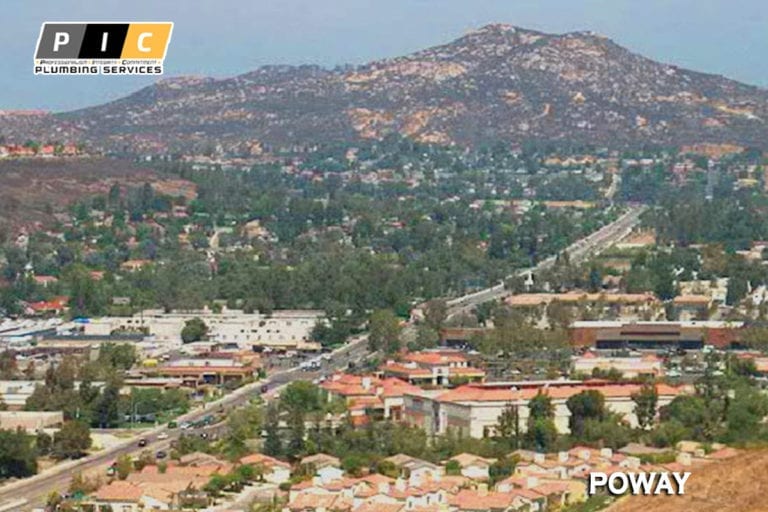 Poway plumbers are one of the most exceptional plumbers to serve our clients, we ensure that every client gets the absolute best plumbing to repair their plumbing problems. With years of experience supplying quality services, we have lots of success stories and satisfied customers. It is our objective to preserve a credibility of trustworthiness and to that end, service technicians are chosen utilizing the greatest requirements for abilities and principles.
When you ask for an estimate from Pic Plumbing Services you will be sent an educated and skilled Poway plumbing technician who knows what it requires to fix your plumbing problem rapidly and efficiently. And as a household owned business, we concentrate on setting the greatest ethical principles and ensure our staff holds those very same requirements. Residents can anticipate their Poway plumbing to be experienced, qualified, and efficient in doing the job perfectly and in a timely manner. After all, we ensure that all customers get the best plumbing services.
And we are pleased to supply outstanding service and proficiency in a variety of areas including the following:
Plumbing Setups and Repairs

Conventional and Tankless Water Heaters

Gas Lines

Drain Plumbing Cleaning and Pipeline Repair Work

Sewer Lining

Sewer Electronic Camera Inspections

Slab Drip Area and Repair Work

Hydro-Jetting

Water Filtering Systems

Plumbing Examinations

Home appliance hook-ups and draining

Backflow Prevention

Water Pressure Regulators
With all services, customers can expect the high standards of quality and service that Pic Plumbing Services, your Poway plumbing, is devoted to providing.
To schedule an appointment or receive a estimates with an exceptional Poway Ca plumber, please contact us at (800)-275-0742
About Poway Ca
The name of the beautiful valley of Poway (Pauwai) is derived from the language of the Diegueno and Luiseno Indians who roamed the area for several hundred years before the Spaniards came. Traces of these Native Americans still remain.
Documents of Mission San Diego de Alcala record the name of the valley as "Paguay" as early as 1828. Although there is a disagreement on the meaning of "Paguay," the generally accepted translation signifies "the meeting of little valleys" or "end of the valley."
Philip Crosthwaite is believed to have been the first white settler in the Poway area. He built an adobe house and took up ranching in 1859.
A sufficient number of settlers had come into the valley by 1869 to warrant a post office. Castanos Paine, whose ranch was a way stop for stages from the north and from San Diego, applied to Washington for an appointment as postmaster in 1870. The application stated that there were no post offices located between San Diego and San Bernardino at that time. The appointment was granted, but the Postmaster General crossed out the words "Paine's Ranch" and substituted "Poway," thus settling once and for all the spelling of the name.
Reach out to our plumbing service experts today!
We are fully committed to providing you with the plumbing services that you need in San Diego.
Unbeatable Plumbing Repair & Replacement Services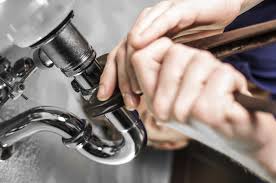 We know that every home or business owner relies a lot on their plumbing system. But if something goes wrong, it can completely disrupt your routine. Our expert plumbers at PIC Plumbing can help you fix your plumbing problems and get you back on track with our highly reliable repair and replacement services. You might as well be tempted to fix your plumbing issues on your own. It is always a smart decision to leave such kind of complex jobs to an experience professional who will avoid problems and get the job done right the first time.
We can fix a number of plumbing problems. These include the following:
Plumbing Installation & Replacements
If you have any plumbing fixture or a pipe in your home that is beyond repair, our expert plumbers can help you replace it. We are the best plumbing company in San Diego, and we are fully committed to provide you with the highest caliber products at the most affordable prices. We do not compromise the quality of our work. Whenever you find yourself in need of any kind of replacement or a new installation service, simply give us a call, and we will provide you with a complete plumbing solution that fits in your budget. Call us today to get a free of cost plumbing service estimate from one of our top-rated plumbers.
As a team that is dedicated to easing your troubles with our water, sewer, and gas line services, you can trust PIC Plumbing. Contact us at any time.