PLUMBER OTAY RANCH SAN DIEGO
OTAY RANCH SAN DIEGO PLUMBERS
Reliable Services & Exceptional Craftsmanship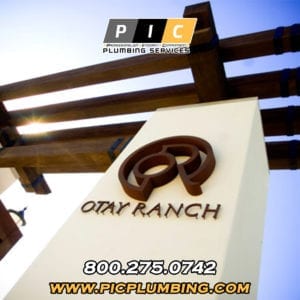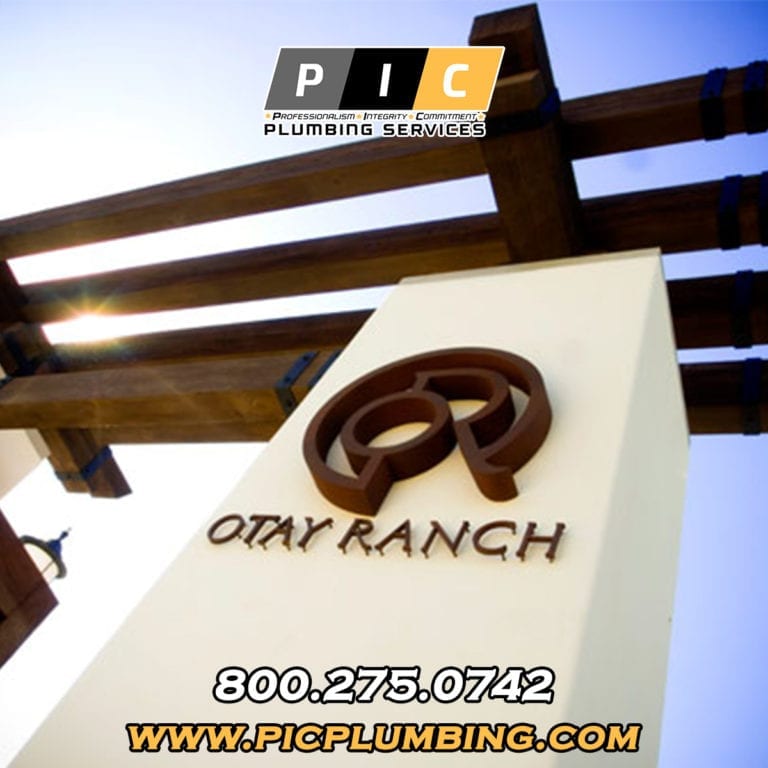 Whenever you need an Otay Ranch plumber, you can contact the very best at Pic Plumbing Services. We are a locally owned and operated business that has proudly served the San Diego county for decades. We started as a small specialty plumbing outfit, and have blossomed there ever since. 
We serve both the residential and commercial clients in San Diego and specialize in all kinds of plumbing tasks. 
Whether you need a repair, standard maintenance, or new installation, one of our experts Otay Ranch plumber will address your problem ASAP with our plumbing services. Our staff is known for solving and repairing some of the most complex plumbing problems for years, and this will put your mind at ease. 
Our Otay Ranch plumber is guaranteed to fix your plumbing issues in a timely and efficient manner. 
We not only provide the most comprehensive work but also have the most competitive pricing on the market. This is how we are able to build such an impressive amount of client base with 5-star reviews. 
We have served almost every community in San Diego, and we hope to serve the residents and businesses in Otay Ranch as well. To schedule an appointment or receive a free estimate with an exceptional plumber in Otay Ranch San Diego, please contact us at (800)-275-0742.
About Otay Ranch
Otay Ranch or Otay Ranch Town Center is an open-air shopping mall/lifestyle center located in the Otay Ranch area of Chula Vista, California, just on the southern side of San Diego. 
The place is famous for anchor stores, which include AMC Theatres, Barnes & Noble, Best Buy, and Macy's. You will also find other retailers that include Apple Inc., H&M, and Hollister Co. 
Reach out to our plumbing service experts today!
We are fully committed to providing you with the plumbing services that you need in San Diego.
Unbeatable Plumbing Repair & Replacement Services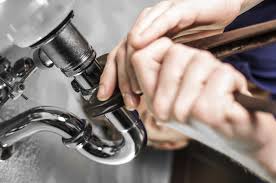 We know that every home or business owner relies a lot on their plumbing system. But if something goes wrong, it can completely disrupt your routine. Our expert plumbers at PIC Plumbing can help you fix your plumbing problems and get you back on track with our highly reliable repair and replacement services. You might as well be tempted to fix your plumbing issues on your own. It is always a smart decision to leave such kind of complex jobs to an experience professional who will avoid problems and get the job done right the first time.
We can fix a number of plumbing problems. These include the following:
Plumbing Installation & Replacements
If you have any plumbing fixture or a pipe in your home that is beyond repair, our expert plumbers can help you replace it. We are the best plumbing company in San Diego, and we are fully committed to provide you with the highest caliber products at the most affordable prices. We do not compromise the quality of our work. Whenever you find yourself in need of any kind of replacement or a new installation service, simply give us a call, and we will provide you with a complete plumbing solution that fits in your budget. Call us today to get a free of cost plumbing service estimate from one of our top-rated plumbers.
As a team that is dedicated to easing your troubles with our water, sewer, and gas line services, you can trust PIC Plumbing. Contact us at any time.