PLUMBER CORTEZ HILL SAN DIEGO
CORTEZ HILL SAN DIEGO CA PLUMBERS
Reliable Services & Exceptional Craftsmanship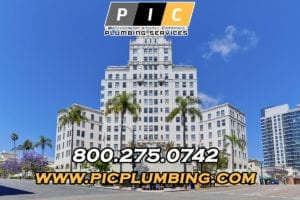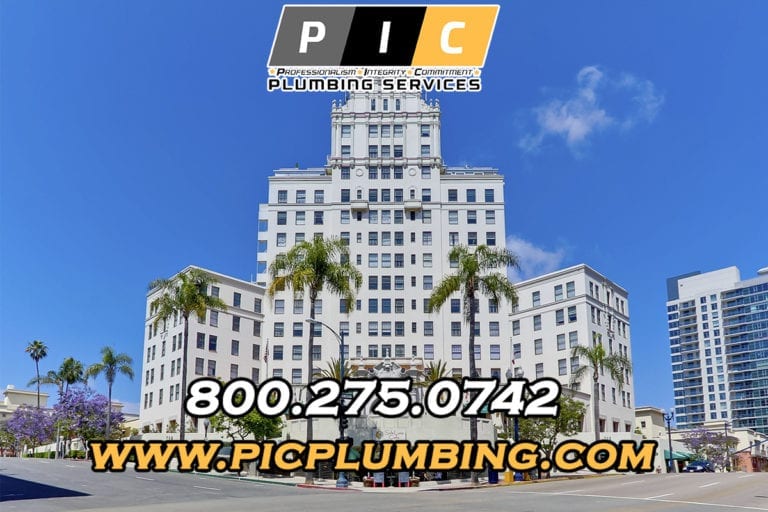 At Pic Plumbing Services, we have some of the Cortez Hill plumbers that you can hire right now for your commercial and residential projects. No plumbing job is too big or small for us and our professional expertise in plumbing has a long history. We have been the go-to Cortez Hill plumber for the past several years. We started out as a locally owned and operated business, but ever since we have grown by leaps and bounds. Nowadays, we are the preferred choice of every local. 
Undoubtedly, there is no other better Cortez Hill plumber than the ones that are employed by us. All of our technicians are highly-skilled, experienced and certified. They will guarantee to complete the job up to the plumbing code. They also go through the vigorous screening and training process in order to ensure that the represent our company's reputation and professionalism. Majority of the technicians that we have, have at least 10+ years of experience in the plumbing industry. 
At Pic Plumbing Services Cortez Hill San Diego, we promise to meet all of your plumbing needs. You can always count on us to show up at any time of the day or night to meet and fix your emergency plumbing needs. Whether it be a repair work or a new plumbing installation, we guarantee that you will be satisfied with the quality of the work we provide. We also guarantee that the materials and product we use are free from all defects. 
We also provide free estimates and guarantee for our plumbing services. To schedule an appointment with one of our plumbers or for more information, call us today at (800)-275-0742.
About Cortez Hill
Cortez Hill is located south of Bankers' Hill, north of the Core District, east of Little Italy and west of Balboa Park. This district is bordered by Interstate 5 to the north, Ash Street/A Street to the south, 11th Avenue/SR 163 to the east and Front Street to the west. The neighborhood consists of 111 acres and 30 city blocks.
The hill proper rises east of Sixth Avenue. The flatter area west of Sixth Avenue is known as Cortez West.
Named after the historic El Cortez Hotel, this district is one of San Diego's oldest residential neighborhoods.
St. Joseph's Church (now St. Joseph Cathedral), was constructed at Third Ave. and Beech St. in 1875. When the Roman Catholic Diocese of San Diego was established in 1936, the church became a cathedral and the seat of the Diocese. It has been reconstructed and expanded several times but remains at its original location.
Reach out to our plumbing service experts today!
We are fully committed to providing you with the plumbing services that you need in San Diego.
Unbeatable Plumbing Repair & Replacement Services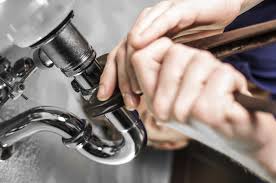 We know that every home or business owner relies a lot on their plumbing system. But if something goes wrong, it can completely disrupt your routine. Our expert plumbers at PIC Plumbing can help you fix your plumbing problems and get you back on track with our highly reliable repair and replacement services. You might as well be tempted to fix your plumbing issues on your own. It is always a smart decision to leave such kind of complex jobs to an experience professional who will avoid problems and get the job done right the first time.
We can fix a number of plumbing problems. These include the following:
Plumbing Installation & Replacements
If you have any plumbing fixture or a pipe in your home that is beyond repair, our expert plumbers can help you replace it. We are the best plumbing company in San Diego, and we are fully committed to provide you with the highest caliber products at the most affordable prices. We do not compromise the quality of our work. Whenever you find yourself in need of any kind of replacement or a new installation service, simply give us a call, and we will provide you with a complete plumbing solution that fits in your budget. Call us today to get a free of cost plumbing service estimate from one of our top-rated plumbers.
As a team that is dedicated to easing your troubles with our water, sewer, and gas line services, you can trust PIC Plumbing. Contact us at any time.